There is no traffic on the extra mile...
---

Apex Steel Pipe
1221 S. Shepherd
Houston, TX 77019

1-(800) 747-3515
Phone (713) 355-5200
Fax (713) 840-1913
sales@apexpipe.com

Associate Member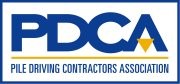 Privacy
Site Map
Roll & Weld Carbon Steel Pipe
We can roll 1/8" to 2" carbon steel plate into 24" ID to 180" OD carbon steel pipe.

We fabricate and install any size ID or OD bands to your specifications.


Our welders are ASME certified. We can complete 100% penetration welds with the ability to x-ray certify.